DIGITAL MARKETING
Customer Acquisition • Social Media • Advertising • Content Creation • Branding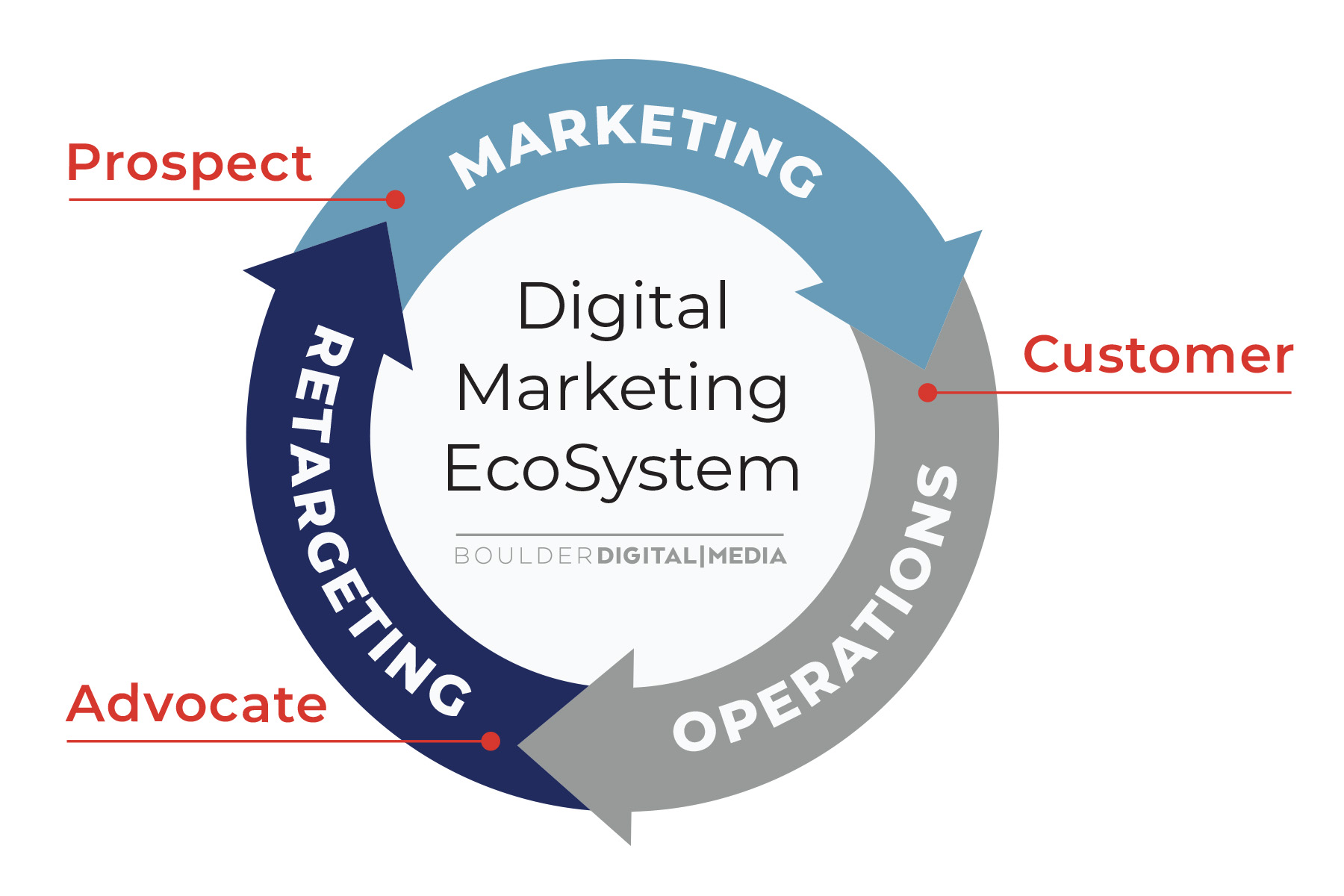 Looking to expand your digital footprint?
Once your website is established its time to make your presence known. If you've already got an internet presence and want more traffic, clients, and customers then creating a branded marketing campaign is the next step.
Placement, Interaction, Relevance.
Knowing where to go, what to do, and how an ad or social media post will be received are key components of a strong marketing campaign.
A Consistent Voice Speaks Louder
Building A Brand With Loyal Customers
Beyond First Impressions
Telling Your Story
Have a consistent voice on throughout all marketing & advertising platforms


Create relevant, eye-catching media for all of your digital properties that


Speak to your audience in a way that is engaging and promotes brand loyalty


Increase your brand's visibility with effective digital marketing & advertising campaigns


Become a resource for your customers with relevant & interesting content
© Copyright Boulder Digital Media