a Creative marketing company
What We Do

Here are some of the common ways we've helped our clients grow their brands and increase revenue.
Our Partners

We work with the best technology partners to ensure your digital presence is state-of-the-art.




What Our Clients Say

We pride ourselves on building long lasting relationships with our clients and their brands. Learn what our clients have to say about Boulder Digital Media and our dedicated team of marketing experts.

Jake and the Boulder Digital Media have been a huge help to bamboobies marketing team, especially during the website migration last year. Not only did we see a lift in site traffic and revenue, but we were also able to implement engaging product, brand, and social media content on bamboobies website. Jake has also played a key role in the overall email strategy and execution. His team's extensive knowledge of CRM platforms and email automation have been a game changer for the email channel. I would highly recommend Boulder Digital Media for any digital marketing/e-commerce needs. Jake and his team are truly a pleasure to work with.
Margarita Ontiveros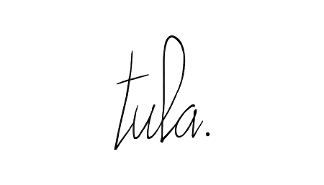 So amazing to work with! We hired Jake and his team to revamp and redesign our website to be more mobile and user friendly and we are so pleased with the end result. Jake was such a pleasure to work with and he would personally call me to talk through everything we wanted to see on our website, he would update me on the progress of the project, and he has been readily available to help fine tune and troubleshoot even the smallest details with me. He took our vision and executed it perfectly! We felt like a priority and it was so refreshing to work one-on-one. Would definitely recommend & would work with again!
Taylor Jaquez

I have gone through three website implementations over the course of the last 10 years. Jake and his team were by far the best experience too date. From start to finish they were professional, timely, responsive and creative. They brought ideas to the table to create solutions that hadn't occurred to me. Within 30 days we had migrated to our new website and from day one have seen a 300% increase in sales volume. I can't say enough good things about Boulder Digital. So happy to have found them and highly recommend to anyone else exploring updating their UI or migrating to a new e-commerce platform.
Joy Kosak

Marketing & Advertising

Website Design & Development

Graphic Design & Media Production
who we are
A "Boulder" Approach

Boulder Digital Media is a Boutique Digital Marketing company based out of Longmont, Colorado determined to help local, regional, and international businesses grow through digital channels. We focus on creating and implementing marketing strategies to enhance user experience, grow brand awareness, and increase sales.
© Copyright Boulder Digital Media